How To Make A Great Online Dating Profile
To be successful at online dating it is critical to have a well written and thought out online dating profile. But unfortunately many people either put very little thought into it or even leave them practically blank. Usually in everyone's eagerness to look at other people's profiles very little thought is put into the writing of their own profile. So here is some incredible and useful dating advice for men and women to make yourself a very strong and effective online dating profile from www.Over50DatingGuru.com.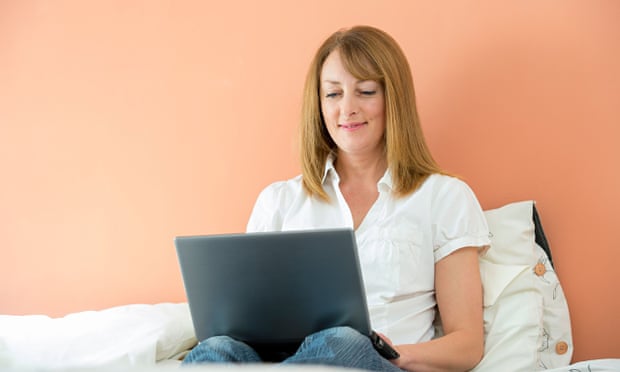 Internet Dating Advice Tip# 1: On Communication:
When it comes to key internet dating advice, you should always write your profile in first person, conversational tone. When sitting down to write your profile, try pretending that the person you are writing to is right in front of you and you are just having a friendly conversation.
Internet Dating Advice Tip #2: Stay Positive And Upbeat
If you want to score a date, it is essential to listen to us internet dating advice gurus. You should always write something from a positive frame of mind. Avoid talking about past relationships in your profile. You can bring up your history briefly but don't say "I've had my heart broken." It is better to say things like, "I'm divorced and looking for new adventures in my life." Your dating profile should be about the here and now and your possible future together with someone new. Don't forget: if you don't see a future for yourself, then he/she won't be able to see one with you either.
Internet Dating Advice Tip# 3: Content Is King
One of the biggest mistakes that people do is to not fill in their profiles in full. You don't need to give your whole life story but the person reading it should get some sense of who you are, what you are looking for, and what your interests are. Bringing up what kind of job you have is important and make sure you mention if you have kids or not, but leave out details (age, names) for privacy reasons. The other reason to have a full profile is that online dating is a great way of not only finding out who you want to meet but also figuring out who you DON'T want to meet. The benefit of online dating is that it is a great tool to eliminate time wasters of people that don't match with you and you with them. So having a full and complete profile gets you one step closer to getting that perfect match. On the other side of the coin, be careful also to not write too much information as well. Online, people tend to "scan content" rather than reading in detail when reading offline. So if a potential date comes across your profile and it just goes on endlessly for pages, they might just move on to the next profile. An extra internet dating advice tip would be to keep your dating profile to around 500 to 1,000 words.
Internet Dating Advice Tip# 4: Handling Adult Hookups
Our Internet dating advice experts advise against being so blunt in your profile if you are looking for sexual partners and not ongoing relationships. You can mention it but just say it in classy way. For example, don't say "I'm just looking for sex." It is best to say something more like, "I'm just looking to meet new people and get into new adventures," or "I'm just looking for something casual with no strings attached." Your potential partner will understand what you are talking about but it won't come across as tactless. If you are crude in your profile, it will be assumed you will be crude in person. Another example is don't say "I'm looking for someone kinky." Say something more like "I have a wild side and I'm looking for someone with a wild side as well." Wild is nice generic term that says you are looking for something different and it even encourages them to ask you, "So tell me about your wild side?"
Internet Dating Advice Tip# 5: Fill Out Your Profile
Many dating sites have surveys, questionnaires, internet dating advice columns and even details about things like your star sign. All of these aspects can help flesh out the content in your profile for your prospective partner to get to know you more. Some sites, like
SeniorFriendFinder.com
, will have options to upload videos which can be even more powerful to get attention than even photos.
Internet Dating Advice Tip # 6: The Two Inch Rule
Adding your physical information like eye colour, race, and body type is good to list but not a critical internet dating advice tip. One exception tends to be the issue of height. Obviously everyone needs love and not everyone cares about superficial details like height, but it does come into play sometimes. So if you want to get that awkward issue off the table before you meet for the first time then adding your height is beneficial. Generally women like their men at least two inches taller than them, that way it is easier for them to wear heels. So if you are 5'10 tall, you most likely will get responses from women 5'8 tall and below. There are tons of men that are looking for 6'2 tall women or women who don't care how tall or short you are, but if it is an issue to them or to you, it sometimes good to get it out there – and out of the way.
Internet Dating Advice Tip # 7: Advice On Honesty
There is no point in kidding yourself and your prospective partners reading your profile by not being honest. You are more likely to hesitate about meeting someone if you haven't presenting yourself honestly. Now that doesn't mean you can't put your best face forward, everyone expects that. There is a big difference between sucking in that gut in a photo and pretending you are an athlete with ripped abs. Also, don't fall into the trap of trying to figure out what other people want from you. If you don't like long walks on the beach then don't put that down but that strange hobby you have. Trust me, following this internet dating advice tidbit can save you some wasted time.
Internet Dating Advice Tip # 8: Proof Read Your Profile
Make sure you always proof read your work for typos and bad grammar. Woman have been surveyed time and time again and said that one of their biggest turnoffs is poor grammar in men's dating profiles. Do not ignore this internet dating advice suggestion as you could lose many dates if you do. This has nothing to do with education, but more about how well you have paid attention. Small details like understanding the differences between "you're" and "your" goes a long way. Also avoid writing in short forms like "I like ur profile" and do it in full sentences.
Internet Dating Advice Tip# 9: Have Great Profile Photos
NEVER leave your profile photo blank or have an image that isn't your face. It has been proven time and time again that profiles get more views and responses with people with photos, especially good ones. For more internet dating advice on having a great dating profile check out our article about
picking the perfect profile photo
now.
Internet Dating Advice Tip# 10: Ask Me A Question
It is tricky to send that introduction email, so if you offer a question on your profile it gives them an opening line without much effort on their part. For more internet dating advice on sending the perfect intro email check out our
send the perfect intro email
article now.
Internet Dating Advice Tip # 11: Highlighting Potential Deal Breakers
One of our most controversial internet dating advice tips would be to make sure you mention a few items that might be deal breakers. This might seem like a strange move, but why waste your time contacting or being contacted by someone that isn't right for you fundamentally. A good example of this is pets. If you have a cat and someone contacting you is deathly allergic to them, then it's good that you post that you have one so it avoids even going down that road with them.
Internet Dating Advice Tip # 12: Take Suggestions
If you need some internet dating advice on how to write your profile, change your settings to look at some of the competing profiles to see what others are doing. This is good way to see what they are doing right and what they are doing wrong as well.
More Over 50 Internet Dating Advice
Check out more reviews and articles at
Over 50 Dating Guru
and read about more internet advice topics
on our main dating advice page
today and trust me, you won't be sorry.